We work with caring local dentists who want to help the children of New York stay healthy and keep smiling. Take a minute to meet the dentists!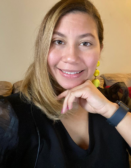 Dr. Angelina Adames DDS
I am Dr. Angelina Adames. I am a Dominican foreign trained dentist, graduated from the Universidad Iberoamérica -UNIBE in 2006. I am a graduate from Columbia University, College of Dental Medicine where I completed 3 years of AEGD – Advance Education in General Dentistry. While in my residency, I was a chief resident. After that I worked in private practice and as a mobile dentist in the public schools of NYC with the NY Outreach Dental Program. In 2018, I went back for more training. I completed a 1 yr. Special Care Dentistry GPR at Helen Hayes Hospital and 1 yr. GPR- Fellowship in Pediatric Dentistry at Montefiore Medical Center. I hold a New York State and Florida State dental license. I am currently an associate dentist at Smile Savers Pediatric Dentist for more than two years now. I returned to work at the Smile NY Outreach Dental Program at the end of the year 2021. I am currently applying for a residency in Pediatric Dentistry. I am a highly motivated, goal-oriented professional of lively personality and creativity. I am diligent and enthusiastic. I am a mom of a 7-year-old son and 3-year-old daughter that inspire me to be a better human being every day. In my free time I love to spend time with my family and friends. Also, I love to play my violoncello.
Dr. Jennifer Corredor
I am a native New Yorker, born and raised in Queens. I graduated from NYU College of Dentistry in 2012 and have worked part time with Smiles NY since 2015. I enjoy engaging with the kids to teach them the importance of a healthy smile and encouraging them to start making habits that can last a lifetime. Additionally, I work part time in a private office in Westchester and in my free time I enjoy spending time with family, friends and my awesome dog Oreo, traveling and staying active. I love learning about space and growing up I wanted to be an astronaut.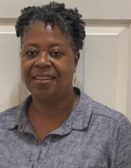 Dr. Maxine Dove
I studied at Howard University College of Dentistry. I became a dentist because I was influenced by my dentist. When I became truly interested in becoming a dentist, I spent nearly a month observing dentists in large clinic and hospital settings and I was hooked after that. I enjoy making a difference in peoples lives by changing their smiles and seeing how their confidence blooms. The children I treat are absolutely adorable. Maybe I may influence someone to become a dentist. I love to hike, travel and entertain. I love sports and my favorite sport is tennis. I have been married for over 27 years and I have 2 daughters who are the best. Fun fact about myself – I make sure I go to the US Open every year.
Dr. Douglas Garczynski DDS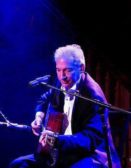 Dr. William Kaplan
I grew up in Brooklyn and went to Wingate High School. After high school, I attended Cornell University and then studied to be a dentist at New York University of College of Dentistry.
After graduating dental school, I did my residency at Jewish Hospital and Medical Center of Brooklyn (now called Interfaith Medical Center), where I stayed on as an Attending Dentist, treating patients and educating residents.
For many years I had a private practice in Manhattan in addition to working mobile dentistry in all five boroughs.
Besides family and dentistry, my main other interests are music, literature and travel.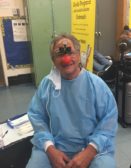 Dr. Eric Lazar
Born and bred in New York City, I attended New York City public schools before going to Queens College and then University of Pennsylvania School of Dental Medicine. I had a private practice in New York City for 40 years before joining Smile New York Outreach. My wife Susan has a Masters in Early Childhood Education and we are the proud parents of two daughters, both educators, and 4 granddaughters. In my free time I love to read, go to the beach and sail. Working for Smile New York Outreach reminds me of the famous quote "A man never stands as tall as when he kneels to help a child". I can think of no better next chapter in my dental career than to help children in need.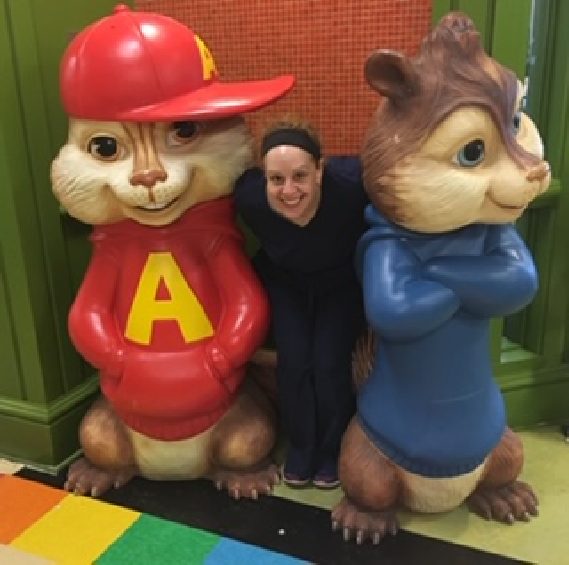 Dr. Deena Pegler
Dr. Deena Pegler graduated from Boston University School of Graduate Dentistry in Boston, MA where she received a degree in Doctor of Medical Dentistry. Dr. Pegler pursued advanced training for her General Practice Residency Program at Mount Sinai Medical Center in New York. She is a member of the American Dental Association and the New York County Dental Society. On the days that Dr. Pegler is not working with Smile New York, she works in her general practice in Manhattan. In her free time she enjoys hiking, museums, shows, movies and painting. Fun fact – I have a bunny rabbit named Sweetie Pie.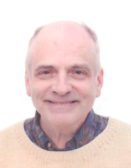 Dr. Jeffrey Phillip
I attended New York University College of Dentistry. In high school I decided I would pursue a career as a dentist. My stepfather was a dentist and I had an interest in science, with a desire to work in a health profession, which helped to play a role in my decision. I grew up in Brooklyn and Queens in New York City. I attended public schools that I may soon be visiting to treat student's teeth. Working with Smile New York will be a wonderful opportunity to help children have good oral health, and to help them establish healthy oral hygiene and diet habits going forward.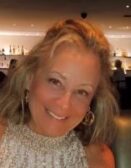 Dr. Lisa Tiberi
I grew in Boston, MA and attended Tufts University School of Dental Medicine. I have been in private practice 22 years in Westchester, NY. In 2010 I joined a non-profit organization which provided dental services and dental health education to children in NY. In 2017 I joined Smile NY. I admire children's endless energy, honesty, creativity, flexibility and resilience. Knowing that my job is to help kids, it brings a huge smile to my face. I've been married for 33 years and have 3 beautiful children. I love to cook, read, bike, hike and mostly spending time with family.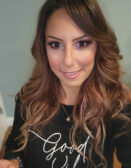 Dr. Josephine Verde
I grew up in Valley Stream, NY and went to Stony Brook University for my pre-dental education. I then did a Masters in Oral Health and went to dental school at Boston University. I did my residency at the Eastman Institute for Oral Health in Rochester, NY. I became a dentist because I loved that my orthodontist loved what he did for a living. My hobbies include dancing salsa and bachata, reading and writing, cycling and spinning, strength training and meditation. I also love spending time with my family and friends. I am currently writing a book about friendship with some of my friends. I am also training under Dr. Pam Popper from the Netflix documentary "Forks Over Knives" to become a health educator. I like working with Smile New York Outreach because I love kids.